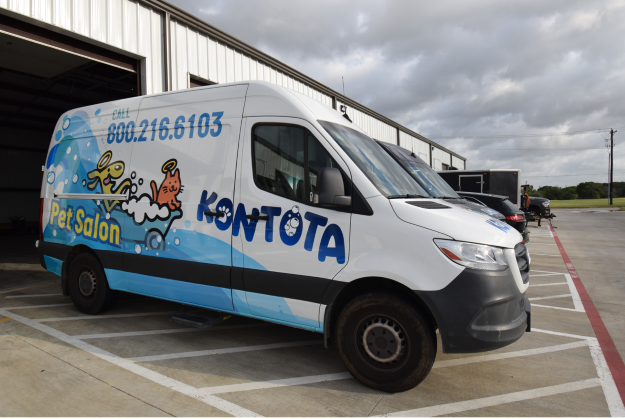 Mobile Dog Grooming Coppell TX
Need mobile dog grooming in Coppell TX?  We take joy in serving dogs and bringing happiness to their owners. Our goal is to craft a delightful experience where both you and your pet feel content. Learn more about our offerings and get to know us better.
Setting the Record for 5-Star Excellence in the Coppell TX
Experience unparalleled convenience for your furry friend with our mobile pet grooming services in Coppell, TX, where professional care is brought right to your doorstep.
Our skilled groomers prioritize your pet's comfort, providing a stress-free and personalized grooming experience. Elevate your pet care routine in Coppell with our top-notch services, ensuring your beloved companion looks and feels their best.
Is your pup ready for a salon quality groom?
Heard enough about our services and ready for prices? Are you ready to book an appointment? Go ahead and check out our online portal where are you can receive quotes and see appointment times.


Mobile Grooming in Coppell TX
Why choose mobile grooming? A better question is, why wouldn't you? Mobile grooming offers unparalleled convenience, eliminating the need for dogs to wait at a traditional salon. Our groomers bring the salon experience to your doorstep in our fully equipped mobile grooming vans, providing a quieter and calmer setting that dogs prefer.
Safety is paramount at Kontota. We provide extensive safety training to all our employees, emphasizing safety during orientation and daily reminders. Safety is our foremost value and is always at the forefront of our minds.
The equipment in our mobile grooming vans is designed for efficiency, productivity, comfort, and safety. Our partners, with over 30 years in the business of creating mobile grooming vans, provide the best vans in the country, and we are grateful for their partnership.
At Kontota, the customer experience is exceptional. Our online platform allows customers to easily book appointments. Upon booking, customers receive a custom link to their pet's portal, where they can access information about their pet and appointment details. Our app is a favorite among customers, providing easy access to employee profiles and appointment information.
Denton; Corinth; Highland Village; Lake Dallas; Hickory Creek; Shady Shores; Lantana; Lewisville; Flower Mound; Coppell; Hebron; The Colony; Carrollton
Are you ready to improve your dogs health and happiness?
Choosing Kontota is a no-brainer for exceptional grooming services. We boast the highest level of service and a multitude of five-star reviews. Give us a try, and satisfaction is guaranteed!