"What is a Puppy Cut?"
This is surely the most common and low-maintenance trim for dogs. Albeit, there are many variations. Often, it doesn't even occur to people to ask the essential question, "What is a puppy cut?" Generally, people just assume it is a one-size-fits-all term. They subsequently become frustrated when groomers ask for specification. To find a great article about the "loose use" of the term, click here.
As a matter of fact, it's a myth that the 'puppy cut' is the same for every pet. Therefore, groomers still ask for clarity to get on the same page as the customer. It's highly popular because almost any breed can get this style. Additionally, it's a easy to care for. Groomers and customers however confuse this term the most often.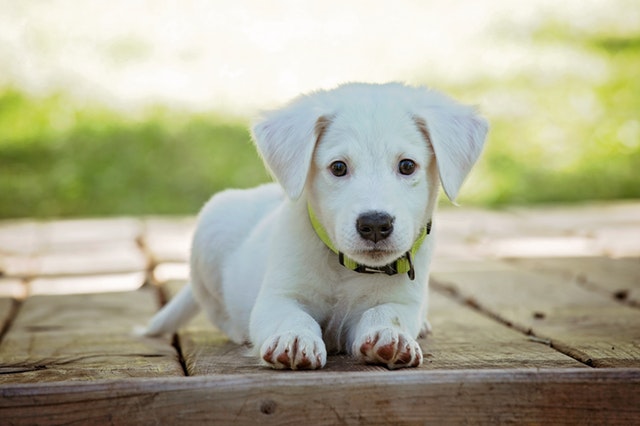 The Origins of the Term
In any case, it all started with poodle grooming. It was a particular style for show poodle pups under one year old. Afterward, they graduated to an adult poodle style.
What is a puppy cut today?
Nowadays, a 'puppy cut' is not just for poodles! A diversity of breeds enjoy it with a mix of different coats, large and small.
This is the best cut for hectic family life. It doesn't need much brushing and doesn't carry dirt around the house.
How Do We Style It?
It's pretty much one length over the whole body. Usually, it's between one and two inches on the body, ears, legs, tail and head. The groomer uses a clipper with a lengthy guard comb overtop. Their objective is to avoid any sharp edges or ridges that the clipper leaves.
Alternatively, a puppy cut can have a bit of variation in the lengths. The term is no longer rigid in definition. It has various meanings. Fundamentally, it should at least be a low-maintenance style.
Synonyms
Some people call it a 'teddybear trim', 'summer cut' or a 'kennel cut'.
Final Thoughts
Basically, a 'puppy cut' is a low maintenance cut suited to your individual pet's coat and lifestyle and your style preferences. There is as much diversity in its versions as there is in all the pups that enjoy this cute and easy style.
To schedule an appointment for a puppy cut, visit our contact page, or give us a call!