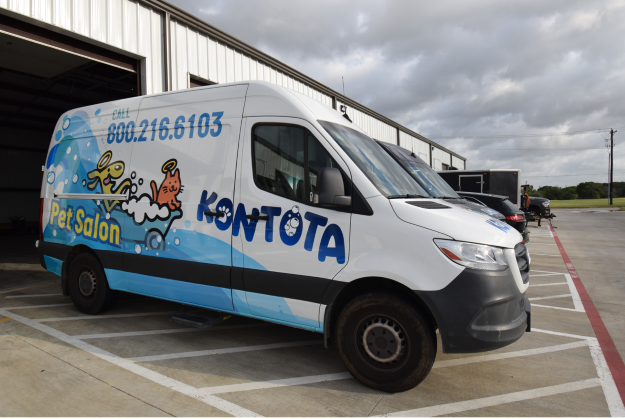 Mobile Dog Grooming Springville AL
Are you looking for mobile dog grooming in Springville AL with amazing service and five-star groomers? You have found us and have come to the right place! Our experienced groomers have the highest number of five-star reviews in the country.
Setting the Record for 5-Star Excellence in Springville AL
Experience convenient and personalized mobile dog grooming services in Springville, AL, bringing professional care right to your doorstep.
Your dog is central to your family. They are your fur baby. We understand that dogs are part of the family, and we treat them as such.
Have you heard enough about our services and are ready for a price?
Treat your furry friend to the ultimate grooming experience! Book now for hassle-free and top-notch mobile dog grooming in Springville, AL, ensuring your pet looks and feels their best.
Mobile Grooming in Springville AL
Mobile pet grooming consists of a groomer coming to your house and providing all of their services within their mobile grooming van. It is safe, friendly, and convenient. Driving your dog all the way to a salon only to have them caged for most of the day is disheartening. Having a groomer come to your house is obviously the best choice. Your dog will thank you for hiring a mobile groomer rather than taking them to a traditional salon setting.


At Kontota, safety is number one. Each dog should feel safe and comfortable in our mobile grooming environment.  We go through extensive safety training with all our groomers. Safety is written in all our policies. When you give your dog to a Kontota groomer, you can trust that your dog is in good hands.
The equipment in the mobile grooming vans is designed for the highest level of safety and comfort. Our van contains 60 gallons of freshwater. We also ensure the comfort and safety of dogs with temperature control. There is an air conditioning unit and a heater in each van. There is also a water heater in each van. Knowing that your dog is safe in our grooming vans gives you peace of mind.
When it comes to customer service, Kontota is the best. We are open seven days a week to take your call. We can't wait to schedule an appointment for you. If you need to reach us after hours, we also have an online booking platform and a customized pet portal for each dog. We will send you a customizes link for your dog's pet portal upon booking.
Moody; Leeds; Trussville; Pell City; Riverside; Lincoln; Springville;  Hoover; Mountain Brook; Vestavia Hills; Irondale; Oxford; Anniston; Jacksonville; Gadsden; Ashville; Alexandria; Rainbow City; Southside; Anniston
Email : nealabama@kontota.com
Have you heard enough about our services and are ready for a price?
Contact our customer service team to receive a price. In addition, when you book an appointment online, a representative will reach out to you directly with the cost.